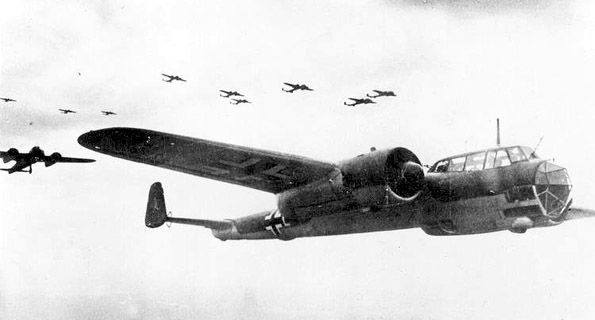 The history of WW2 airfield Decoy sites in Sussex.
. Gumber farm Decoy site, location 5 miles north of Tangmere airfield, West Sussex.
This site has now moved to
click here to be redirected.
Decoy Airfield.
Location: Gumber farm adjacent to Stane Street:
Background:. Slindon Village, Estate:

. A National Trust Village, which has changed little, over the years;

There many very early houses, many date from the late 1400s,
There is a fine mansion, Slindon house, and now a boy's school known as Slindon College.
The Estate has a very varied history, once the home for periods of time to the early Archbishops of Canterbury, circa 1200s-1500s, Thomas Becket made many visits to the Archbishops palace, and two ordinations were carried out there.
The First World War it was home for German Prisoners of War, and an Airship Station, these airships went on patrol in the English Channel looking for German Submarines.
The Second World War it was home for Italian Prisoners of War, and a Dummy Airfield at the Gumber.
Deception:
Deception in war is the art of misleading the enemy into undertaking something, or not undertaking doing something, so that his strategic or tactical position will be weakened.
During the early period of the Second World War a secret department was formed at Britain's Air Ministry to co-ordinate a strategy to defeat German bombing by deception. With the help of leading technicians from the film industry, ingeniously designed decoy airfields, towns and military bases were built throughout the island. This campaign of illusion, masterminded by the charismatic Colonel John Fisher Turner, did more to protect Britain's forces and civilians from the Nazi threat than, at the time, they were allowed to know
.
John Turner was born in 1881 and had been commissioned into the Corps of Royal Engineers in 1900. In 1931, following a long association with the RAF as a civil engineer, Turner became the Director of Works and Buildings at the Air Ministry in London. His knowledge as a qualified pilot and of airfield construction and infrastructure made him a good candidate for the role of masterminding the creation of Decoy Sites.
In 1939 Colonel John Turner was put in charge of British deception and decoy schemes,, the H.Q. was at Sound City Film Studios at Shepperton, in Surrey.
Most films at this time were made under cover, but so good were the film crews that they could make sets look very realistic. With lighting and paint and mock ups of buildings and streets many an audience watching a film would have never guessed it had been made entirely under cover, the main reason of making films this way was the weather was not reliable enough to make then outside on location, film equipment at that time was not so robust as now.
The film men became the backbone of Col.Turners Dept, where they mass produced dummy aircraft and equipment to be used on decoy airfield sites.
Apart from the Film Studios, other companies that were used to supplying the film industry and the theatres with scenery were employed in different ways, in the programme of deception.
Green Brothers, Engineering Company, of Hailsham: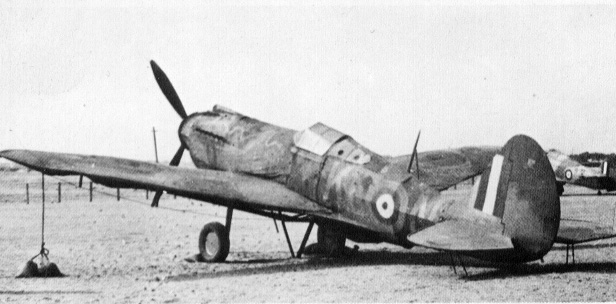 Dummy Hurricane as built by Green Brothers , wood and canvas, and clever paintwork.

The company were commissioned by Colonel Turners department in late 1939 to build dummy Hurricanes, there first efforts were sound in design, but poor in covering, but were made at a reasonable price.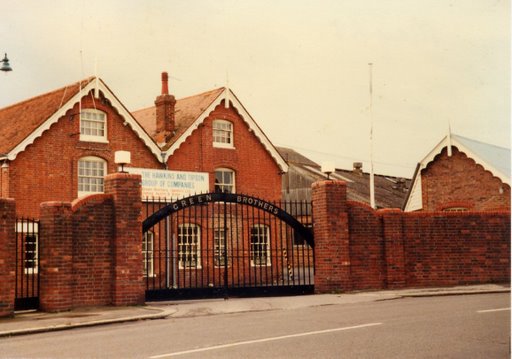 Greens May 1984 just before it was demolished.

Green Brothers were an old established company in Hailsham nr, Eastbourne, they had for some time been building garden furniture, they later went on to make high quality ropes.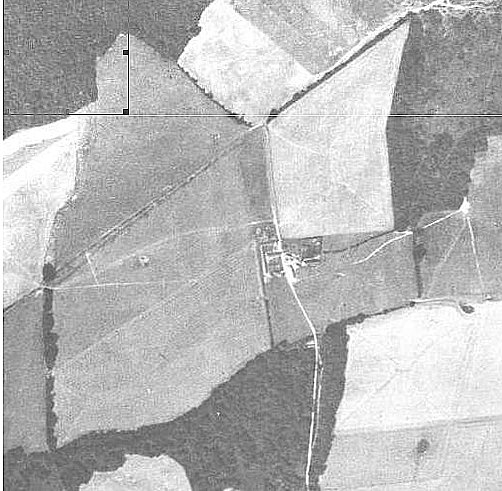 Gumber farm site photo 1940s. details to follow.